Often, in parent-teacher conferences or in a note sent home from school, parents learn the level that their child is reading at. Depending on the school you might be told that your child is "reading at level G," or is "at a Lexile 130," or "is below/on/above grade level," or is "reading at a 2.3." While this measure does provide some insight into where your child is performing with reading, it is far from the most important reading indication. In some cases, it can mask potential reading difficulties or leave you feeling confused about what to do next.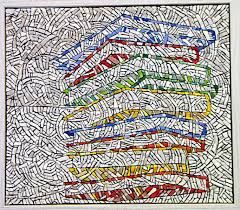 In order to truly understand your child's reading performance, you need more information. However, if you aren't a reading specialist, it can be difficult to do know what you need to know. Whether your child is at grade level, above grade level, on grade level, reading at level x,y,z or anything in between, you need to know how they perform at certain reading skills. This information is critical in assessing your child's performance and determining a reading action plan. It is especially crucial if they are functioning below grade level in reading.
Here are a few areas that you can ask your child's teacher about and some specific questions to get more information on your child's reading performance.
Letter naming and sound recognition: this indicates your child's ability to name letters and also associate the sound of the letter with the symbol. While they are separate skills, they are often lumped together on many assessments. By about mid-kindergarten (if not sooner) your child should know all letter names and all sounds, including all short vowel sounds and, depending on the state and school, it may also include long vowels. Also, important to note some students may have trouble with some consonant sounds (specifically sounds like <r> can come a bit later developmentally), as long as this articulation issue does not prevent them from reading and comprehending words with those sounds, it is unlikely to cause a reading issue.
If this is a concern, ask your child's teacher: What letters does my child know the names of? What about the sounds? What letter names is he missing? What sounds does she not know? Does he know both long and short vowel sounds?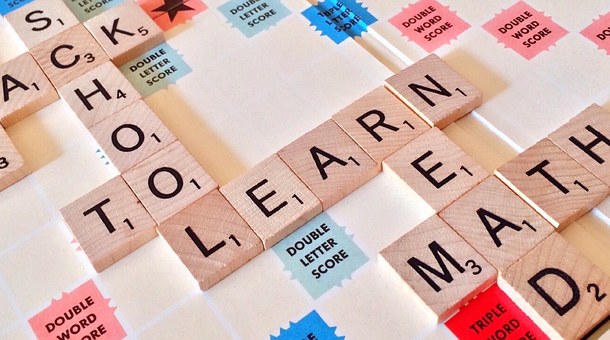 If the answer to these questions indicated a gap in reading performance, Structured Literacy intervention can help close that gap before it becomes severe in the higher grades.
Phonological awareness: this is an absolutely critical reading skill and a predictor of future reading success. Most phonological skills should be mastered by kindergarten. See our previous blog for a more detailed list of skills, but basically, this involves the ability to orally rhyme, identify sounds, segment and blend sounds, as well as add, delete, and substitute sounds in order to create new words.
To get more information on this subset of skills, ask your child's teacher: Can she identify and produce rhyming words? Can he stretch and blend sounds? Can she change sounds in the beginning, middle, and ending of words?
This is an important foundational skill, and reading progress becomes very difficult if it is lacking. If your child struggles in this area beyond the middle of kindergarten, early intervention is crucial to reading success.
Phonics: this is a very broad topic and has to do with associating the phoneme or sound of a spelling pattern with its grapheme or written form. Each grade level has a different set of spelling pattern expectations, and it is important that your child demonstrates mastery of grade-level-appropriate phonics.
Even strong readers can have difficulty in this area. Often, students are able to memorize words and can trick educators into thinking they have phonics patterns mastered. However, if these are not truly internalized their reading can begin to "fall apart" as texts get more complicated.
To determine if your child is mastering appropriate phonics skills, ask the teacher: Can he read grade-level appropriate spelling patterns in and out of text? Can she spell words with appropriate spelling patterns? Can he read unknown words or nonsense words with grade level appropriate spelling patterns?
The ability to read nonsense words is especially important in determining if your child has mastered phonics skills. In order to demonstrate mastery, she needs to be able to read nonsense words using decoding abilities. If your child is able to read real words but not nonsense words, it is an indication of weak phonics skills. It is important to address and remediate this before it becomes a major roadblock in reading development.
Fluency: this refers to your child's ability to read with appropriate speed and expression. Your child should be reading with a speed that enables him to understand what he is reading and expression appropriate to what is happening. Often, poor fluency can lead to poor comprehension and impede reading development in later grades.
To learn more about your child's fluency, ask the teacher: How many words per minute does she read? What is the grade level goal for fluency? Does he read with appropriate expression? Are there any times when poor fluency seems to affect his comprehension? Is she trying to read too fast and failing to understand what she is reading?
The answers to these questions can give you important insight into your child's reading, wherever it may fall on the grade level spectrum.
Comprehension: this is the ability to understand what is being read and use the information to answer questions, make inferences, draw conclusions, and make predictions. While it is included in most assessments that determine reading level, it is such an important element of reading development that it should be examined in more detail with your child's teacher. Often, even strong readers can and do struggle with higher level reading comprehension.
To figure out how well your child comprehends a text, ask the teacher: Can he answer questions with explicit answers in the text? Can he answer higher level thinking questions and make inferences? Is she able to make and confirm predictions during reading? If so, how often can she do these things? What areas does he struggle with? What are his strengths?
In addition to these five areas, there are many more areas you can delve into. Vocabulary and writing also play an important role in literacy development as do sight word reading ability, oral retelling, and many other areas. It is impossible to create an exhaustive list, but hopefully the above will give you somewhere to start and some ways to talk about reading beyond a grade level.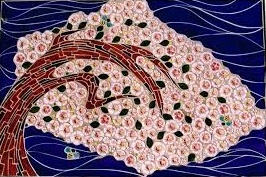 Even if your child is at grade level, there may still be areas that they struggle with. It is important to know this and ensure that your child masters all reading skills.
If your child struggles with reading, getting effective intervention is key to their reading success. Even if you are told to "wait and see" by the school, keep in mind that this does not work. If your child is young, you may be told that children develop at different stages. This is not supported by research. Research indicates that early intervention does close the gap. Structured Literacy programs like our online tutoring program are research proven to increase reading skills. We work with your child and determine the exact areas of reading to focus on which increases their success.
Contact us for more information or if you have any questions about your child's reading abilities.  
 

 

Becky Welsch


 

RW&C, LLC


 

www.rwc4reading.com


 
 
 
 

Becky Welsch has a Master's degree in K-8 Education. She is certified to teach in the state of Arizona and has special endorsements in the areas of English Language Learners and Reading.


 

 

Becky has worked with struggling readers in the primary as well as secondary grades. Her experience also includes intensive reading intervention both in person as well as with online teletherapy.