Is handwriting important?
Many people would suggest that it is not. Students, parents, and even some teachers may view an emphasis on teaching handwriting as a relic of the past, a skill made obsolete by the modern reliance on typing and other technology supports for written communication. However, the research shows otherwise. While handwriting is not emphasized in the common core standards, many state standards, and many classrooms, explicit teaching of letter formation and handwriting skills is an important pillar of literacy development.
Handwriting is a powerful, multi-sensory tool that aids in orthographic mapping, a key component of reading and writing development. In a study at Indiana University, researchers examined how writing impacts the brain. Children were shown a letter and asked to reproduce it in one of three ways, trace the image on a dotted line, draw it freehand, or type on a computer. The results showed that when children were asked to draw the letter freehand, there was increased activity in three areas of the brain. The students who traced the letter showed less activity and those who were asked to type it showed no increase in the areas of the brain in question.
Additional research with MRI scans and brain imaging has shown that handwriting practice stimulates the areas of the brain that are involved in memory, impulse control, and attention. Research also strongly indicates that writing by hand helps move information from short term memory storage to long term memory. A study conducted in 2014 found that college students who took notes by hand demonstrated a greater understanding of the material and were able to retrieve information more quickly and accurately than those who took notes on a laptop.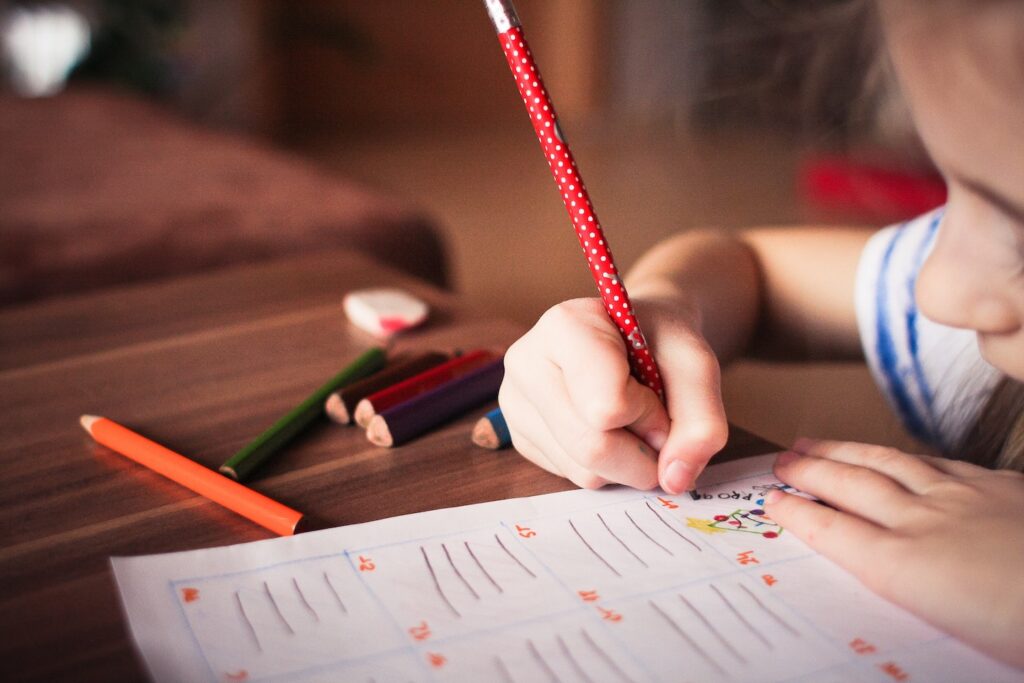 Handwriting in the early grades is linked to reading and spelling achievement. Students who learn how to form a letter can simultaneously learn the sound of the letter. This creates a stronger orthographic link and reinforces early literacy skills. Orthographic and phonological coding are directly related to handwriting and spelling. Explicitly teaching handwriting skills creates powerful connections in the brain that lead to better literacy outcomes in children and adults.
The research is clear, teaching handwriting is important, however, like all literacy skills, handwriting instruction methodology must be effective in order to work. It cannot be a quick five-minute skill that happens occasionally with tracing worksheets. In fact, research has shown that tracing an already created line actually does very little in terms of brain activation. In order to produce results, handwriting must be taught in conjunction with phonics. Students need to link the letter name and sound to the formation of the letter.
Handwriting instruction must also focus on form over perfection and even legibility, at least initially. When children are first learning a letter, large strokes will help to activate their gross muscle memory and make the process more efficient and meaningful. They can use skywriting to trace large letters in the air, sidewalk chalk to write large letters on concrete, whiteboards, sand trays or needlepoint canvas to increase tactile feedback when tracing letters with their fingers, or even carpet squares to trace letters with two fingers. They should be making large, sweeping movements with their whole arm, not just their hand, to emphasize the motor pattern and correct formation.
It is also important to teach children to write with continuous strokes when possible. Letters like <f> and <t> will of course require them to lift their hand for the second stroke, but writing is more efficient if it can be done with a single stroke of the pencil. Also, writing is a more efficient process when students start at the top of the line rather than the bottom.
It is also critical to separate letters that are often confused and use a logical scope and sequence for letter formation instruction. For example, you would not teach the letters <b, d, p, q> in the same lesson. Having children master one before moving on to another of these commonly confused letters is a far more effective instructional approach. In addition, you want to group together letters that use the same strokes. The letters <c> and <a> both start at the same position and require a looping stroke so teaching them together is logical in your instructional scope and sequence.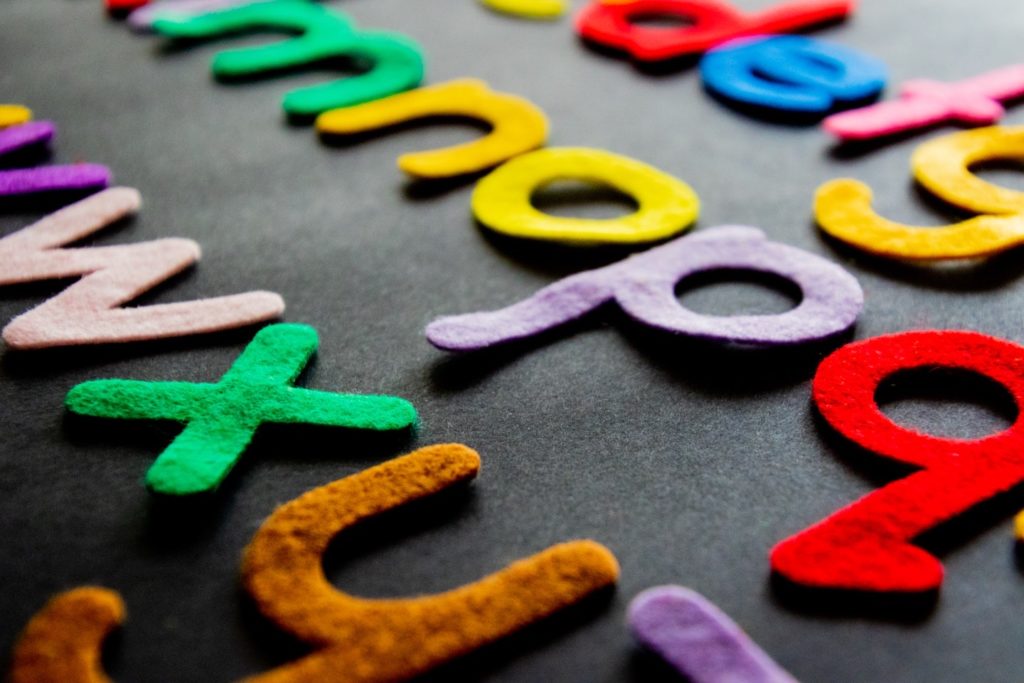 You can also use arrows to help students remember the directions that letters face. While letter tracing is not the most effective way to teach handwriting, it does have a place in the early instructional sequence, especially when working with a larger group of students. Just make sure that sooner, rather than later, students move on to forming letters freehand and not relying on tracing patterns.
It also bears repeating that handwriting instruction must be integrated into a cohesive literacy program. Do not teach it in isolation. Letter formation should be directly tied to letter sounds and names so that students can transfer these skills into their reading, writing, and spelling.
While computer and assistive technology are tools that can help mitigate writing issues common in dyslexia and dysgraphia, early intervention in handwriting can help reduce the number of students who rely on these accommodations. They should absolutely be used when necessary, however effective instructional techniques in handwriting can help eliminate their need later in the educational process.
Handwriting instruction can also aid in orthographic mapping, making spelling and reading easier. It helps to eliminate load on working memory when letter formation becomes automatic. This allows students to focus on the content of their writing and their spelling rather than the formation of letters.
Typing skills and technological literacy are important, but so is handwriting. By incorporating handwriting and keyboarding skills in a multi-sensory literacy program, children can have the best of both worlds.
Becky Welsch

RW&C, LLC

www.rwc4reading.com


Becky Welsch's certifications include the CEERI Tier I Qualification Exam (aligned with the International Dyslexia Association's Knowledge and Practice Standards for Teachers of Reading). She has completed the Associate Level Training through the Academy of Orton-Gillingham Professionals and Educators for one-on-one instruction with students using the Orton-Gillingham methodology.

Becky has a Master's Degree in K-8 Education She is certified to teach in the state of Arizona and has specialist endorsements in the areas of Reading and Structured English Immersion.

Becky began teaching in the Arizona public school system in 2007. She worked in both primary and secondary grade levels as a reading intervention teacher and teacher mentor. Becky has training in Spaulding Phonics, DIBELS Next, The 95% Group, and other whole group, small group, and one-on-one intervention programs. 
In 2014, she took the leap into using teletherapy to deliver one-on-one Structured Literacy tutoring. She has accumulated hundreds of hours working 1:1 with students via teletherapy. 
References: