Phonemic awareness (PA) is the foundation of reading success, yet many schools and reading programs do not emphasize these critical skills and many parents may have never even heard of them. Phonemic awareness is the ability to hear and manipulate sounds in words without the association with specific letters. One way to think about phonemic awareness activities is that you should be able to do them in the dark. There is no need to read or use letters, just sounds.
A child's ease in acquiring reading skills is closely related to strong phonemic awareness skills. In fact, according to the National Panel on Reading Research, strong phonemic awareness is one of the single most important predictors of reading success. Unfortunately, for our struggling readers, phonemic awareness is often not explicitly taught beyond the second grade if it is even addressed at all.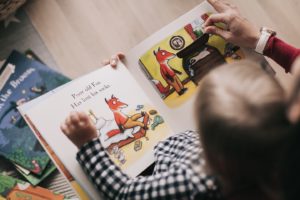 Older children who struggle with reading, spelling, and written expression often have an underlying phonological weakness related to their ability to process, identify, and manipulate the sounds in words. In fact, nearly 88% of children with dyslexia have a foundational phonological weakness. When we address this weakness, we give them the tools necessary to become proficient readers and spellers.
Phonemic awareness deficits have also been found to be the cause of weak decoding, fluency, comprehension, and spelling issues in older students who struggle with reading. In addition, research has shown that the explicit teaching of phonemic awareness skills like segmenting, blending, and manipulating sounds has the greatest effects on spelling improvement with older readers, more so than any other single intervention. In addition, with older students in particular, phonics instruction alone may not be enough to close the gap with reading and spelling skills. They need direct, explicit, and multi-sensory instruction in PA skills in order to make progress.
Since phonemic awareness is so critical to helping older students improve their reading and spelling skills, it is an essential component of any intervention program. However, not all interventions will incorporate PA instruction effectively. In order for phonemic awareness weaknesses to be effectively remediated, interventions must be explicit. Students with severe deficits and those with dyslexia will often not "catch on" naturally, they need direct modelling of PA skills.
Another key component of an effective phonemic awareness intervention is that it should be short in duration when compared to the time devoted to other aspects of reading intervention like phonics, fluency, or comprehension. Older students showed the greatest improvements with programs that were short in the amount of time they took per intervention session and that were differentiated to address each student's specific needs. This led to the most significant improvements with decoding and spelling skills.
It is absolutely crucial that phonemic awareness interventions for older students focus on the specific skills that are most closely aligned with reading and spelling improvement. Here are a few key areas that effective PA interventions should address: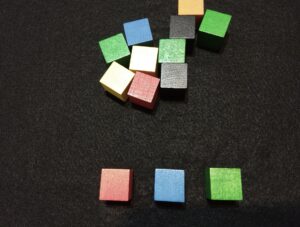 Phoneme Segmentation: When we speak, many of the sounds in words end up being co-articulated. This leads to difficulty with spelling and decoding because children may have trouble segmenting out individual sounds. If you cannot stretch out individual sounds, spelling and reading will be difficult processes. Older students with a phonological deficit need direct, explicit, multi-sensory instruction on how to segment sounds within words and within syllable parts of larger words, as well as opportunities to apply this skill.
Phoneme Blending: Simply stretching out the sounds in a word is not reading; the sounds must be blended back together to create a word. Students who struggle with poor spelling and inaccurate decoding must have direct modeling on how to blend segmented sounds back together. In addition, they need multiple opportunities to practice and review this skill.
Phoneme Manipulation: Students also need to have instruction in how to change sounds in words to create new words. It is critical they receive direct instruction in changing beginning, middle, and ending sounds to create new words. This skill in particular has been shown to have a strong impact on spelling and reading improvement. In students with reading deficits, medial sounds can be particularly challenging and they need both direct instruction as well as multiple practice opportunities with this skill.
With nearly 55% of 4th grade students, 58% of 8th grade students, and 53% of 12th grade students NOT reaching reading proficiency standards, it is evident that reading intervention is necessary in older grades. Often, these students have significant phonological gaps that must be addressed by an effective intervention program. In short, PA skills are not just for the K-2 crowd, they are necessary for ALL struggling readers. With older students, it is critical that the need for phonemic awareness remediation be incorporated into an intervention program that is designed to explicitly address their areas of weakness and remediate them.
Here at RW&C, our highly qualified reading clinicians know how to incorporate phonemic awareness skills into every lesson and for every student. Our program incorporates explicit instruction for all students so that they can increase their reading and spelling skills. Contact us today for more information on how we can help your child improve their reading and spelling, regardless of their age or needs. 
Becky Welsch
RW&C, LLC
www.rwc4reading.com
Becky Welsch's

certifications include the CEERI Tier I Qualification Exam (aligned with the International Dyslexia Association's Knowledge and Practice Standards for Teachers of Reading)

. She has completed the Associate Level Training through the Academy of Orton-Gillingham Professionals and Educators for one-on-one instruction with students using the Orton-Gillingham methodology.
Becky has a Master's Degree in K-8 Education She is certified to teach in the state of Arizona and has specialist endorsements in the areas of Reading and Structured English Immersion.
Becky began teaching in the Arizona public school system in 2007. She worked in both primary and secondary grade levels as a reading intervention teacher and teacher mentor. Becky has training in Spaulding Phonics, DIBELS Next, The 95% Group, and other whole group, small group, and one-on-one intervention programs.
In 2014, she took the leap into using teletherapy to deliver one-on-one Structured Literacy tutoring. She has accumulated hundreds of hours working 1:1 with students via teletherapy.
Sources:
https://www.nationsreportcard.gov/reading/nation/achievement/
https://www.nichd.nih.gov/sites/default/files/publications/pubs/nrp/Documents/report.pdf
Overcoming Dyslexia by Sally Shaywitz
Multisensory Teaching of Basic Language Skills by Judith Birsch 
images from pexel.com