When it comes to reading instruction, not all programs are created equal, especially for children who struggle with reading due to dyslexia or other learning disabilities that make it harder to learn to read. Many parents and students may feel overwhelmed when reading doesn't just click or come naturally. Overburdened school districts often lack the resources or professional knowledge to help struggling readers and many students may fall through the cracks.
Whether your child has been diagnosed with a reading disability like dyslexia, or is simply struggling to read, you may feel like it is impossible to get the help you need. There are many online tutoring programs that are designed to help. While online tutoring can be a great option for many families, it is important to research any programs to ensure that they offer effective reading instruction.
What to look for in an online tutoring program
If you are looking for an online reading program, here are a few things to keep in mind when you are evaluating your options.
Trained Clinicians: There are online programs like those offered by RW&C that have trained clinicians who can deliver effective reading instruction remotely. Your child deserves to have someone who has been trained in reading remediation strategies and has experience. Online programs can be very effective but they will only be as effective as the clinician working with your child so make sure you choose wisely.
Program Components: In 1997, a national reading panel developed guidelines for effective reading instruction. These included phonemic awareness, phonics, morphology, vocabulary, comprehension, and fluency. Any effective online tutoring program will have these components. The online curriculum developed at RW&C is based on a structured language approach (formerly the Orton-Gillingham methodology) and covers each of these areas extensively.
Additional Support: Weekly sessions are important, but so is daily practice. Make sure that any program you choose offers resources for both table top and online practice. In order to be successful, your child needs to repeat concepts until mastery.
Progress Monitoring: Your clinician should offer baseline assessments as well as progress check points to ensure that your child is making progress. If not, the clinician should have the knowledge to offer suggestions and other methods of teaching to ensure that your child can succeed.
Multi-Sensory Learning: Children are most successful when multiple modalities are utilized. An effective online program should include reading, writing, underlining, graphic organizers, and other methods to engage your child.
By doing your research to ensure that your child participates in an exemplary online tutoring program, you will be taking an important first step in helping your child become a life-long reader. This is a gift that will last a lifetime.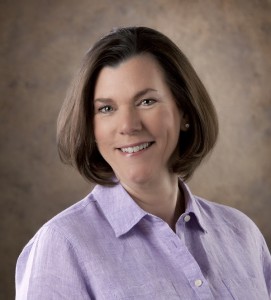 Timmie Murphy
RW&C, LLC
www.rwc4reading.com
(480) 213-4156
Timmie Murphy has dedicated most of her adult life to individuals with special needs. She has taught children with learning challenges in the classroom for over 11 years.
Timmie has experience working with individuals diagnosed with dyslexia, learning disabilities, cognitive and neurological disorders, Attention Deficit Disorder, Pervasive Developmental Disorders, including Asperger's Syndrome and Autism.
Timmie Murphy is the founder and owner of RW&C, LLC. She is a graduate of St. Mary's Dominican College with a B.A. in Elementary Education and Special Education.