When it comes to reading instruction, not all programs are created equally, especially for children who struggle with reading due to dyslexia or other learning disabilities. The most effective reading instruction teaches students to decode words in an explicit and systematic process, known as Structured Literacy. As a parent of a struggling reader you may feel like it is impossible to get the help you need. There are many online tutoring programs that are designed to help. While online tutoring can be a great option for many families, it is important to research the program to ensure that it offers effective reading instruction.
If you are looking for an online reading program, here are a few things to keep in mind when you are evaluating your options: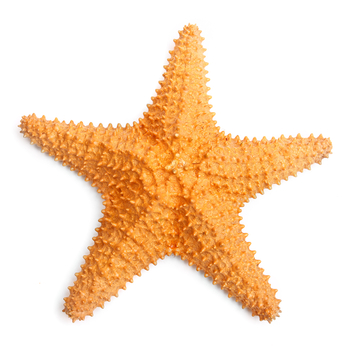 Synchronous vs. Asynchronous: It is important to understand the program benefits and limitations for your child. Synchronous online programs require that the clinician works with you and your child in real time; this is beneficial because it allows for the clinician to adjust the instruction to meet your child's needs dependent upon the response given. Participants can ask questions and offer suggestions to receive instant feedback similar to an in- office tutor; however, you may be thousands of miles apart! Limitations of this type of program may include difficulties scheduling meeting times with your clinician. Asynchronous online programs provide pre-recorded instruction and computer-driven automated feedback depending on the student's clicked response. These programs provide the benefit of access any time to meet your schedule. Limitations may include the lack of a clinician present to analyze your child's error and offer techniques to avoid similar errors in the future.
Trained Clinicians: Just as an experienced and trained clinician is important during in-office tutoring, it is equally imperative in online tutoring. You'll want to review not only the program but who is delivering the program. Look for online programs with clinicians who have received extensive training in Structured Literacy and have experience to deliver effective reading instruction remotely. Online programs can be very effective but they will only be as effective as the clinician working with your child, so make sure you choose wisely.
Program Components: The National Reading Panel developed guidelines for effective reading instruction relating to phonemic awareness, phonics, morphology, vocabulary, comprehension, and fluency. Additionally, they include in their report methods of independent reading strategies and computer-assisted instruction techniques for students. An effective online tutoringprogram will incorporate these components as recommended by the experts.
Instructional Process: The online program components must be introduced in the logical order of language development, beginning with the easiest concepts then progressing to more difficult concepts. It is paramount to always review the previously learned concepts; continuous and immediate feedback from the clinician is crucial for the skills to become automatic.
Additional Support: Weekly sessions are important, but so is daily practice. Make sure that any program you choose offers resources for both traditional practice and online practice. In order to be successful, your child needs to repeat concepts until mastery. It is important that your child has access to books in an alternative format, such as audiobooks, until they are independent in their reading skills.
Progress Monitoring:Your clinician should offer baseline assessments as well as progress check points to ensure that your child is making progress. If not, the clinician should have the knowledge to offer suggestions and other methods of teaching to ensure that your child can succeed.
Multi-Sensory Learning: Children are most successful when multiple modalities are utilized. An effective online program should include reading, writing, underlining, highlighting, graphic organizers, colored blocks or letters to manipulate, and other methods to engage your child.
By doing your research to ensure that your child participates in an exemplary online tutoring program, you will be taking an important first step in helping your child become a life-long reader. This is a gift that will last a lifetime!
Timmie Murphy
RW&C, LLC
www.rwc4reading.com
(480) 213-4156
Timmie Murphy is the founder and managing member of
RW&C, LLC
; an online and traditional reading intervention clinic specializing in
Structured Literacy
methodology. While Timmie realizes the limitations of helping every struggling reader; she is dedicated to help one family at a time and can honestly say:
"I made a difference to that one."
See the
Starfish Story
.