Morphological Awareness – Direct Link to Reading and Writing Proficiency
Learning to read is a complex process that requires children to perform multiple mental tasks simultaneously. One critical component of the reading process is morphological awareness. A morpheme is the smallest meaningful unit of language. For example, <-ing> is a morpheme and the word <jumping> has two morphemes, <jump> and <-ing>.
In their article "Morphological Awareness Intervention for Students Who Struggle with Language and Literacy," Julie A. Wolter and Ginger Collins examine the connection between reading performance and morphological interventions. The authors demonstrate that for students to be able to learn to read and comprehend text, they need to have an explicit awareness of morphological processes. That is, students need to be aware of word parts like base words, prefixes, and suffixes and have direct knowledge of their meaning. There is a direct link between morphological awareness and an increased ability to read and write proficiently.
The connection between morphological understanding, and reading skills were even more apparent in students with dyslexia and other specific learning disabilities. Students who received direct and explicit interventions related to morphological awareness had better reading skills and were more likely to be proficient readers. Direct morphological instruction has also been linked to an increased sight word reading speed as well as increased decoding abilities, both of which lead to increased reading fluency and comprehension.
If a child struggles to understand and manipulate morphemes, their reading will become labored, and comprehension will suffer, especially as they get older and the complexity of the texts they are reading increases. It is imperative that any intervention program has an explicit morphology component introduced in the initial lesson to help struggling readers enhance their skills.
In our online tutoring program, each and every lesson includes a morphology component introduced in the first lesson. Wolter and Collins identified a few critical skills students need when it comes to morphology. The first key understanding each student must have is the ability to segment words into their respective morphemes. For example, when giving the word <coming>, they need to be able to identify that it is composed of <come> and <-ing> to form the new word coming.
In each and every lesson beginning with the first session, our trained reading clinicians explicitly show students how to break words apart into appropriate morphological segments. Using a graphic organizer to help categorize the material, students are asked to break words apart into prefixes, base words, and suffixes. Each morpheme is color coded to help organize the information in a meaningful manner that will lead to an increase in reading skills. This instruction starts from the initial lesson and continues through all lessons.
A second skill the authors identify is the ability to combine base words and various prefixes and suffixes to make new words. In our online tutoring program, clinicians and students examine different prefixes and suffixes with a variety of base words to create new combinations with a variety of meanings. For example, using the base words <struc, struct> students can build and determine the meaning of a plethora of words like construct, construction, instruct, instructor, destruct, and many, many more.
Finally, Wolter and Collins suggest that students must have explicit instruction in the meanings of a variety of base words and affixes. Once students know these meanings, they can use this knowledge as an anchor to learn new words. For example, knowing that <sect, sec, seg> means "to cut," and <bi-> means "two", students can determine that the meaning of <bisect> is "to cut into two". This has a clear link to increasing vocabulary skills which aid in comprehension of higher level texts and is crucial for advanced reading comprehension.
During our online sessions, our reading clinicians provide direct, explicit instruction on the meaning of a variety of base words and affixes. Each lesson contains a variety of morphemes that students learn and has multiple examples of these morphemes in words. For instance, during a lesson in our program, students work with the prefix <inter-> and learn that it means "between, among." They are then asked to apply this knowledge to understand the meaning of words like interrupt, interstate, and interpersonal. In doing so, they have the opportunity to practice manipulating morphemes which will increase their vocabulary and their reading abilities.
If your child struggles with new vocabulary words and morphological skills, it is not something they will learn on their own. They need direct, explicit reading tutoring from a trained professional. Here at RW&C, our clinicians are up to date on the latest reading research, and they apply these best practices in every one of their lessons. Our program has a strong morphological component, introduced in the first lesson, and our clinicians are trained in the best methods to explicitly teach this skill to students.
Don't let your child fall further and further behind due to a gap in morphological understanding. Contact us today to set up online tutoring and get your child the help they need to be successful. With the right instruction and a program based on best practices in reading research, your child will acquire the tools necessary to succeed.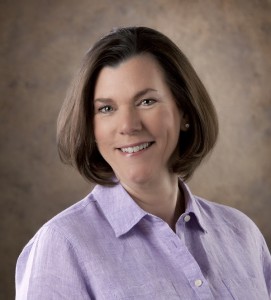 Timmie Murphy
RW&C, LLC
www.rwc4reading.com
(480) 213-4156
Timmie Murphy has dedicated most of her adult life to individuals with special needs. She has taught children with learning challenges in the classroom for over 11 years.
Timmie has experience working with individuals diagnosed with dyslexia, learning disabilities, cognitive and neurological disorders, Attention Deficit Disorder, Pervasive Developmental Disorders, including Asperger's Syndrome and Autism.
Timmie Murphy is the founder and owner of RW&C, LLC. She is a graduate of St. Mary's Dominican College with a B.A. in Elementary Education and Special Education.