In many classrooms, reading instruction takes the center stage during allotted literacy minutes and spelling can become an afterthought. It is often assumed that if students learn to read, they will spell naturally. This leads to many teachers and educators giving little importance to the direct instruction of spelling throughout the day. However, this view of spelling fails to recognize the vital role it plays in learning to read. Explicit, multi-sensory spelling instruction is an essential component of Structured Literacy instruction.
Before we dive into discussing how spelling can be effectively taught to children of all ages, let's first look at the research on spelling. First and foremost, spelling enhances reading instruction through the reinforcement of phonemes and letter patterns. Learning to spell requires explicit instruction (Moats, 1995). It is not a skill that children will naturally acquire as they learn to read.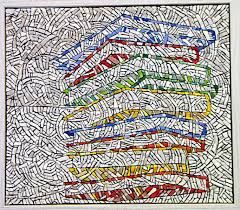 It should also be noted that there is a strong correlation between spelling and reading ability. In 2017, Treiman concluded that spelling knowledge facilitated vocabulary growth and increased a child's word recognition speed. This indicates that children who are more proficient spellers will be able to read more quickly and will know and understand more words than those who struggle with spelling. An additional study found a strong link between spelling skills and reading comprehension. Students spelling abilities were correlated even more strongly with their reading comprehension abilities than automatic word recognition (Mehta et al., 2005). These results demonstrate that not only does spelling increase word recognition speed, but that it might be even more important than automatic word reading in increasing reading comprehension skills.
The research demonstrates that explicit spelling instruction is crucial for children to become proficient readers. However, it is important to note here that this does not mean that children should be given a list a words to memorize each week. Spelling is a complex and interactive process that requires both phonological and orthographic knowledge. Put a bit more simply, children need to be able to hear, segment, and blend sounds in spoken language and then transfer those sounds to a written form.
Like all literacy skills, spelling develops on a continuum and is not a simple process. There are a variety of skills that must be mastered in order for children to become proficient spellers. Firstly, students must have a strong phonetic foundation. Phonetics refers to the characteristics of individual speech sounds that make up spoken words. In order to represent spoken words in writing, children must be able to hear and segment speech sounds. For example, if a child needs to correctly spell the word "cat," they must first be able to identify and segment the three sounds in the word. If a child struggles with spelling, the first issue to examine is their phonological awareness as it is impossible to be a proficient speller without having a solid understand of phonetic skills. For more information on phonemic awareness and ideas on how to strengthen it, check out our blog here.
In addition to be able to produce and segment phonemes, children then have to associate those phonemes to graphemes, their written representation. This is true for all levels of spelling instruction. From simple, phonetically regular words like "cat" to advanced spelling patterns children must know what spelling patterns are possible to make that sound, which are allowable in the rules of English, and which are most common in order to choose the most likely spelling patterns. For example, if a student were asked to spell the word "boy," they need to understand the two sounds in word are /b/ and /oy/. They then need to know the possible spelling patterns to make those sounds which would be "boi" or "boy." Finally, they would need to understand that in written English, words do not end with the letter "i" (with a few exceptions) so "boi" is not an allowable spelling of the word. This requires direct and explicit orthographic instruction with direct modeling of how to transfer those skills from reading to spelling.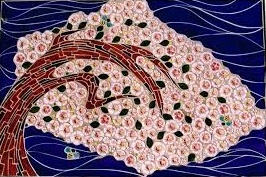 Another critical skill in spelling is morphology which is the study of morphemes. A morpheme is the smallest unit of language that has meaning. A one-syllable base word like jump is a morpheme. Other derivatives of this word can be created using suffixes like "jumping, jumped, jumps." Phonetic spellers often spell the word "jumped" as "jumpt" because that is phonetically what the word sounds like. Explicit instruction in morphology includes systematic instruction in suffixes and inflectional endings like "-ed" so that students know even though they hear the /t/ sound, it is a past tense word and therefore spelled with "ed."
Direct and explicit instruction in prefixes, roots, and suffixes facilitates students' ability to spell multisyllabic words and is critical for helping them develop higher level spelling skills. An effective Structured Literacy program includes the study of morphology at all levels.
It is also important to understand that English is a mix of different languages. Many people, parents and educators alike, will say that certain words are "an exception." Often times, the words they are referencing are not exceptions, they are simply derived from a different language. For example, words of Greek origin use the <ph> digraph to make the /f/ sound. Words with Latin roots make up around 55% of the language and are often comprised of a base connected with a prefix or a suffix. Anglo-Saxon root words comprise around 20% of the language and are usually one-syllable words that name common objects. They are also responsible for many of those pesky silent letters like "kn" and "-tch."
Knowing the origin of a word can aid students in understanding its spelling. For example, take the word "come," it sounds like it should have a "u" instead of an "o" as the vowel. Well, guess what, originally it did. However due to scribal writing styles, it was too hard to read when it was written so the "u" was changed to an "o." The "e" was added at the end to show its relationship to the past tense form of the word, "came." While this may seem complicated to an adult who has the spelling memorized, it can help the written language make sense to a child who is struggling.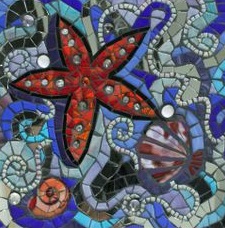 Formal spelling instruction must include all these elements to be effective. It must include multiple instructional experiences with phonological skills like blending and segmenting, as well as opportunities to use phonics skills and invented spelling in the primary grades. All spelling patterns need to be introduced directly, explicitly, and systematically while using multisensory instructional techniques. The visual, auditory, and kinesthetic parts of the brain must be engaged simultaneously during spelling instruction. Students should also have multiple opportunities to analyze and sort words and there needs to be a multisensory procedure for learning irregular words. Word sorts that are approached from a visual skill are ineffective. In order to become automatic in any spelling pattern, the students must engage all modalities while reading the word and analyzing the orthographic patterns. Simply looking at the word and transferring it to a specific column will not enable the students to become proficient spellers.
Our online reading program incorporates the best practices in spelling instruction and uses spelling as a tool to enhance reading and literacy skills. For us, spelling is never an afterthought. Explicit spelling instruction by a trained Reading Clinician is life-changing for many of our students. We teach them the language; we do not ask them to memorize words and rules.
If your child struggles with spelling, don't rely on rote memorization and do not accept the answer that it will come with reading development. Spelling needs to be explicitly taught. Contact us today for more information and to get your child the help they need.
Becky Welsch
RW&C, LLC
www.rwc4reading.com
Becky Welsch has a Master's degree in K-8 Education. She has completed 64 hours of Orton-Gillingham training at the Associate Level with the Academy of Orton-Gillingham Professionals and Educators. She is certified to teach in the state of Arizona and has special endorsements in the areas of English Language Learners and Reading.
Becky has worked with struggling readers in the primary as well as secondary grades. Her experience also includes intensive reading intervention both in person as well as with online teletherapy.
Resources: Multisensory Teaching of Basic Language Skills by Judith Birsch