How To Use Screen Time To Help Struggling Readers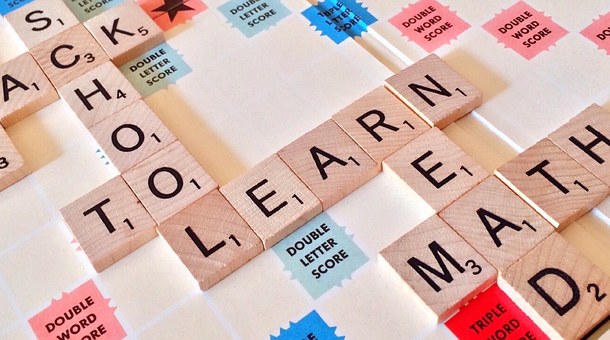 Studies have shown that children are interacting with the online world at young ages. Between social media and online gaming, we are all bombarded with increased technology. This is often viewed as a negative. However, there are ways to use technology to our advantage. From our state of the art online tutoring program to educational games, conscientious media use can be used as a tool to help our children learn.
It is a fact of the modern world, media and screens are everywhere. From iPads to cell phones to computers to video game systems, we are bombarded with digital media. We can get news and information faster than ever before. This is true for us as adults and for our children.
There is no denying it, children are accessing more media, more often, and more quickly than ever before. In fact, a new report shows that children as young as infants have access to personal media devices. The average American child spends about two hours in front of a personal screen. This is in addition to about 48 minutes spent watching TV.
While there are numerous studies about the negatives effects of screen time, this blog is not going to delve into those. The reality is that screens are a part of life. In fact, as I sit here writing this blog my son is reading a story on his iPad and my daughter is watching a video of other kids playing with toys (side note, what is it with those videos and why didn't I think of them?).
What I am going to focus on is how we as parents can use the screen to our advantage as tools to help develop and foster learning. Not everything on the internet is education (as evidenced by the toy unboxing videos) and some of it can be dangerous. It is our job to make sure that our children interact with high-quality media that will enhance their learning as often as is possible. And of course, we have to make sure to keep them safe.
With that said, let's look at some ways that technology use at home can help enhance critical thinking and literacy development. Keep in mind while you are reading that I am not a doctor and anything I recommend is based on my personal opinions, not expert advice.
Online tutoring The program we have developed at RW&C uses technology and media to help students with reading difficulties. We use video conferencing software to provide one on one, real-time tutoring. We also offer a multitude of practice activities hosted on our website to help you practice at home.
This is a great use of technology for parents who live in remote areas or don't have time to commute to a reading tutor. Our program is effective and helps save time. You don't have to spend hours stuck in traffic or juggle your daughter's dance class with your other child's tutoring sessions. We work around your schedule. This is one way that technology can help enhance your child's learning.
Educational apps. There are a ton of apps that can help reinforce various skills and help your child practice. In fact, we even use a game based web program as part of our online tutoring practice. This can be a great way to get kids engaged and interacting with learning content as part of their screen time.
If you aren't sure where to start when it comes to education apps, check out this helpful list of literacy apps put together by the International Dyslexia Associate. Just remember, an app is a great way to reinforce skills, but if your child struggles with reading, you will need to make sure that these skills have been explicitly taught.
When you sign up for our online tutoring program, our reading clinicians assess your child and design their online learning games to specifically reinforce concepts that they have been working on. This can help take some of the guesswork out of it for you and make sure that the time your child spends on screen is valuable learning time.
Audiobooks. Audiobooks are a great tool for both struggling and proficient readers. It allows children to access content that is above their reading level. This helps improve their vocabulary and their listening comprehension.
If your child struggles with reading, this is something you need to take advantage of. Since many struggling readers cannot read at grade level, they are not able to access grade-level content. This leads to gaps in vocabulary knowledge. Audio books are one way to help bridge these gaps and ensure that your child has access to grade level (or above vocabulary).
There are many audiobook apps for both Apple and Android devices. Your local library may even offer access to free audio content.
Online dictionary and thesaurus references. These can help children spell words, define unknown words, come up with synonyms to enhance their writing and more. They are valuable literary resources for students.
While this is far from an exhaustive list of all the ways that technology can help enhance literary learning and reading intervention, it hopefully gives you some ideas on how to make your child's screen time more educational.
However, keep in mind, that if your child struggles with reading and is not making adequate progress, an app or an audiobook is not going to be the magic cure. They need Structured Literacy Intervention which has been research proven to help remediate reading difficulties. One way to access that is with our online tutoring program. Contact us today if you need more information.
And now, it's time for me to go tell my children that they need to put down their iPads and play outside. Wish me luck…
Becky Welsch
RW&C, LLC
Becky Welsch has a Master's degree in K-8 Education. She is certified to teach in the state of Arizona and has special endorsements in the areas of English Language Learners and Reading.
Becky has worked with struggling readers in the primary as well as secondary grades. Her experience also includes intensive reading intervention both in person as well as with online teletherapy. 
Becky has experience with early literacy skills like phonics and phonemic awareness development. She has used several structured literacy programs including Language! and Spalding phonics. She is also trained to administer DIBELS tests and has worked with the DIBELS Next reading remediation program.